iShredder iOS Business was added to the cart
Get extras to your purchase

Plant A Tree
Support a greener planet by donating a tree to your purchase!
$

3.90
$

6.50
Get 40% off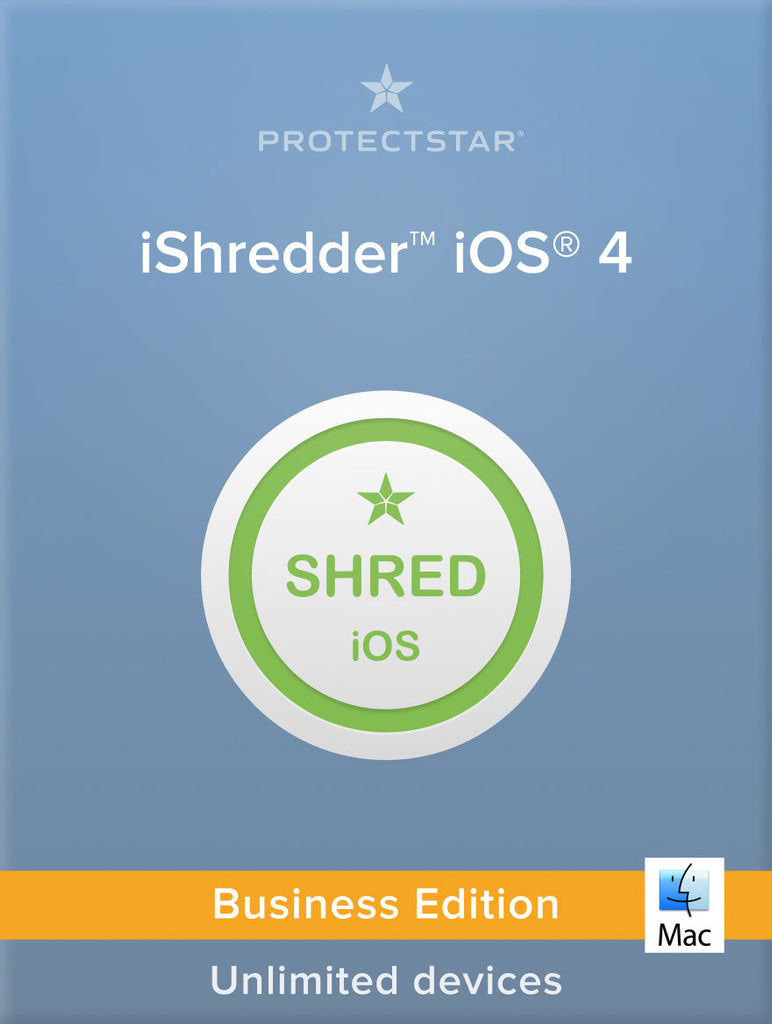 iShredder iOS
Business
The Business Edition of iShredder™ iOS® even exceeds international government and military security standards for secure data erasure with a wide range of approved erasure methods.
Each erasure method has been analyzed by authorities and independent organizations for its security and ensures safe data destruction. The detailed erasure report serves as proof of secure data erasure.
24/7 Support by
our Support Heroes
Secure payment
encryption
Easy activation with
MY.PROTECTSTAR
+